i absolutely love morning time. i get to wake up next to a chunk of love with a massive toothless grin. he is the happiest baby, and morning times with my baby b are my favorite because he is so bob marley, so mellow and feeling good that he's up for whatever - lounge in the bed a little longer? get up and set him down to play on the living room floor? find a riott and have a smile-fest greeting session, loving on each other on another glorious day? SURE! my b is up for anything!!
this morning was one of rest and lounging. he awoke at 9. played with my hair a little. stuck his fingers in my mouth. coo'd right in my face. it was so relaxing and wonderful, in fact, that we both fell back asleep... UNTIL 10AM!!! and i was supposed to drop something off at the church at 10:30... in order to make it to our lunch playdate by 11AM! ahhhh! not only did i have to get up, get ready, get the boys ready, pack the diaper bags, and get everyone packed in the car - i also had to finish 3 projects AND take pictures of them before i took them out for delivery. did it happen in 30 minutes? um, no. but 45 isn't too bad, considering no one died, got spanked, had a panic attack, or got left behind.
and so began our tuesday.
lunch was no different. on the chaos end that is. we met up with some "church babies" for food and play at chick-fil-a. now i'm normally not a fastfood-playdatey-restaurant kinda gal. mainly because i want to avoid public playgrounds (not sanitized by scalding rays each and every day) at all costs. but that smoldering georgia summertime heat (and humidity) can do a girl in. you can only take so many days of underwire sweat before you throw up your hands and head to the local petri dish (thank you jenny moyer for the most literal metaphor i have
ever
heard in my life).
the church babies were everywhere. and that is the busiest chickfila on the planet. but it was so fun to squeeze in some baby time and a little bit of adult conversation before we were off again to the mart of walls, where we pee'd twice (and by we, i mean riott), saw the fishies, maneuvered around the buzz and woody isle to preemptively avoid a tantrum, and got some swim noodles, wipes, flip flops (that wouldn't rub on riott's poor foot), ws02's (wooden spoons for a 2 year old... what!? my hubby likes guns!), and straws.
ahh. home at last. shift the babes from the car to the bed. only to realize it's tuesday... tuesday before july 4th. we're swimming this year. i've been thinking long and hard about waxing. no, not the car. no, not my floors. yes. my bikini area. it's been uh, unmanaged since, well, since b was born. and if i shave, then i have to wait
that
much longer to wax. it's a scary thought to try something new like that. to say the least, the details weren't working out like i'd hoped. so when ty got home, we randomly decided to hop in the car and take a little family outing - target, mom's first ever waxing, and dinner. sounds like a night on the town.
i was so nervous about the unknown that as i was laying there on that table my heart was beating out of my chest. it felt similar to right before my first kiss... just with a few less butterflies and a few more "oh dear LORD this is gonna' hurt"s. i texted ty as i awaited my fate. his response: "may God be with you." hahahah! what a man! i told the girl this was my first time --> waxing virgin. and i said, "i've had two babies. does the pain compare to that?" she busted out laughing, and said no. and... SHE WAS SO RIGHT. it wasn't my favorite thing ever. but it wasn't that bad. at all. i couldn't believe it. either two natural child births has really changed my pain tolerance/perception of pain OR it just really was super duper easy - almost fun. maybe both.
i tell you what. i walked out of there like a new woman - with a huge smile on my face! feeling like i could conquer the world!!! "WORLD," i would say, "I WILL NEVER SHAVE THERE. EVER. AGAIN. SO HAH!" not that the world made me originally or anything... ah hem. now on to bigger and better things... braz... we'll get back to that though.
after dinner i came home to the messiest, most disastrous house EVER. sink piled sky-high with dishes. toys and laundry all over the floors - all of them. junk on every flat top including counters, tables, and couches.
but i also got to come home and tuck my amazing riott in bed and send him off to his dreams - the one that i got to smack with a pillow today, the one that continually asks me "mom lay with me?", the one that has a massive booboo on his foot because, "i run over the neighbors bicycle" when actually the opposite happened. that is my mess of a riott. the child that has so much gusto for life he keeps me laughing - and spanking all day long.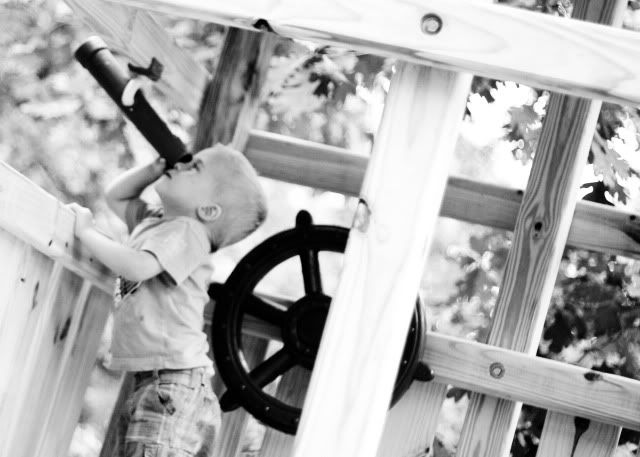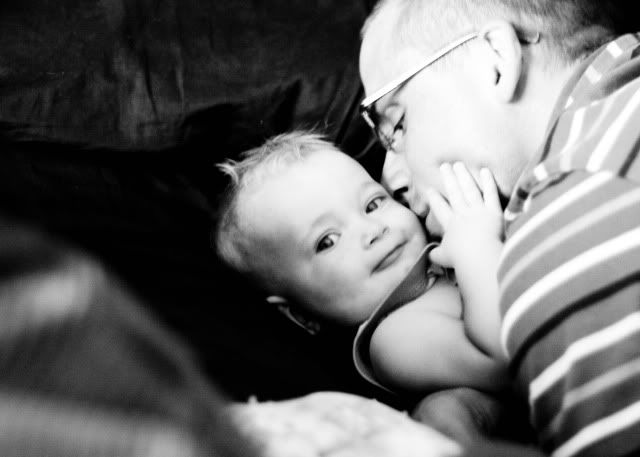 i got to snuggle my baby b into the sweetest somber - my beck that is pulling up to standing at every opportunity (including the TV stand and fireplace - which makes me crazy), my b that wobbles and bobbles and lets me do anything with his drunken little body after nursing all the while having a dazed smile spread across his chubby face - to the point that i bust out laughing and snuggle him so tight, my beckham that sings himself to sleep - nursing or not.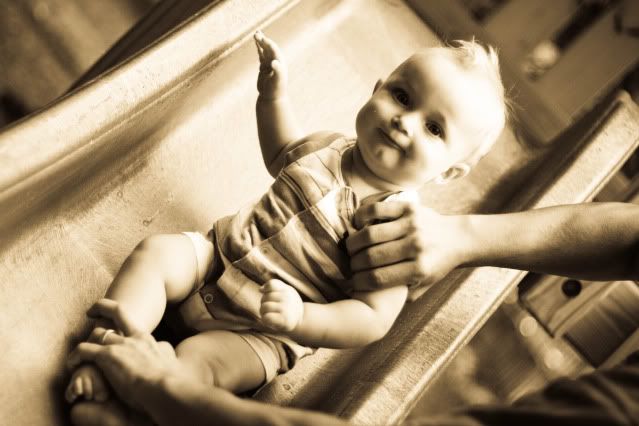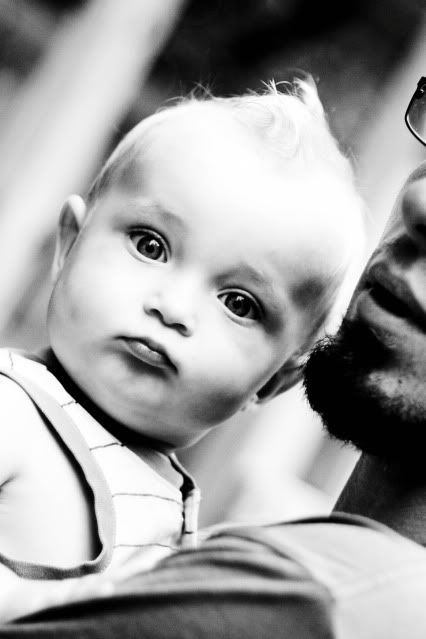 i got to cuddle with my baby daddy whilst giggling at our new late-night hobby - watching arrested development (holla' tiger and eli's mama!). the man that loves me beyond my utter and complete inability to be clean, the one that laughs at my gangsta' side, the tyler that doesn't want to - but always does share his snacks and drinks with me.
i am so in love with this life. i am overcome with the joy that i find in daily living. i am blessed with good family, good friends, good food, and good times. chaos, we were made for each other.
now, on to figure out a way to organize the dadgum... everything.