i recently got caught up in a facebook-post war with an old elementary school friend. we battled it out racking our brains to see who could remember the funniest moments in our childhood together. she was my first sleepover friend. my 5th grade class election co-runner. my first make-you-laugh-so-hard-you-pee-your-pants kind of friend. we lost touch over the years, now we both have babies and love to catch-up when we can.
those kind of friendships are so unique. the kind that stay in your memory forever because they occurred at such a beautiful time in life - our magical childhood. when i close my eyes and think back to the things we did and the crazy amounts of fun we had, it takes me to another place. it gives me a feeling inside similar to the feeling when i think about reading the christmas story on christmas eve or hearing music that takes me back to my childhood church memories. feelings that for some reason make me think of heaven. it's not surprising a lot of my childhood memories give me a feeling of heaven.
i think... i hope that heaven is much like the feeling that i am describing.
riott is starting to be around a lot of friends - a lot of the time. we have multiple play dates a week. and it really is magical to watch him play - to watch them play, together. no fears. no insecurities. all pure, fun. he's beginning a time that i will forever remember and be able to dream about. i hope that the memories he's making today will serve him well, giving him a safe place to dream of for the rest of his life.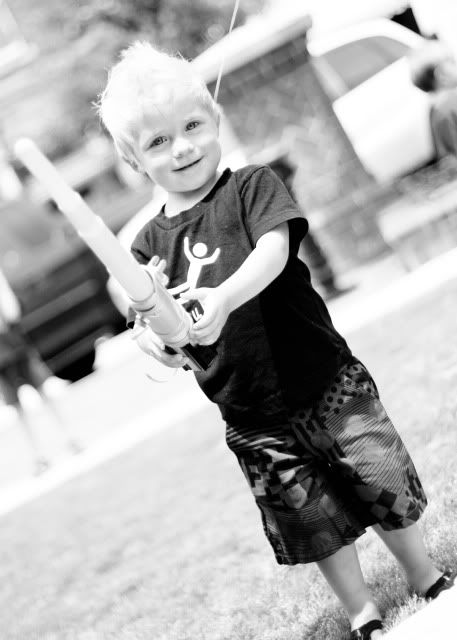 we (and when i say we, i mean riott and myself) are very lucky to have great friends to play with. we go to church with some amazing folks and tons of "church babies" as riott calls them, all scattered in age before, between, and after ri and b. we love love our church babies - and they just happen to be some of the most adorable children on the planet. here's just a smidgen of the cuties we get to grow up with!
i'm excited to see the friendships that riott and many of the church babies build over the years! and i really can't wait to see (and blog about) all the crazy shenanigans they come up with!!