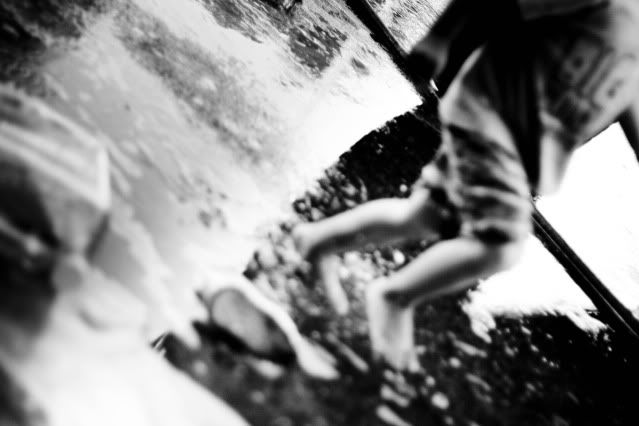 it has been an entire year since i began writing on the elephant. a lot has changed. a lot has stayed the same. but i continue to have this joyous feeling that, things can't get any better than this. though i know, that's hardly true...
i'm proud to say that i've written 69 posts in one year! which is a tiny bit more than one post a week. while that is great, i have a lot of ideas - expectations that i want this blank canvas to become.
*i don't want to just chronicle. i want to dream, i want to write, i want to make minds wander, and type out a visual explosion of imagery. at one time, i could do that well. back in the day, when i was practiced in writing (aka school) i considered myself a decent creative writer. my brain is so rusty now, i don't know that i can get that back. but i do hope to make an effort in that direction.
*i hope to be able to do more posts, a lot more. maybe one every other day. the problem is not time. the problem is laziness... when i get the time, that is when i want to veg out. but not really. i don't want to veg out ever, unless i'm on vacation (which ain't happenin' anytime soon sister). so, i consider that laziness.
*i'd like to get more organized from the grassroots up. for example, instead of typing up a post and thinking "that'll do.", deciding which pictures i want, finding, editing, and publishing those pictures... i'd much rather: take my photos, come home each night and work on editing, pick out pictures as i go so they are ready and waiting, write all that spills out of myself, and fill in the blanks with the photos that are oh! so fabulous! already... but isn't organization a dream of every mama? i think so.
*i've been blah on crafting lately... we can kick that up a notch too!
all i know is that i am loving my blog. i miss the days when i would write letters to my journal, write out prayer requests, and attempt to scrapbook. you elephant, are all of that combined. i do love you.